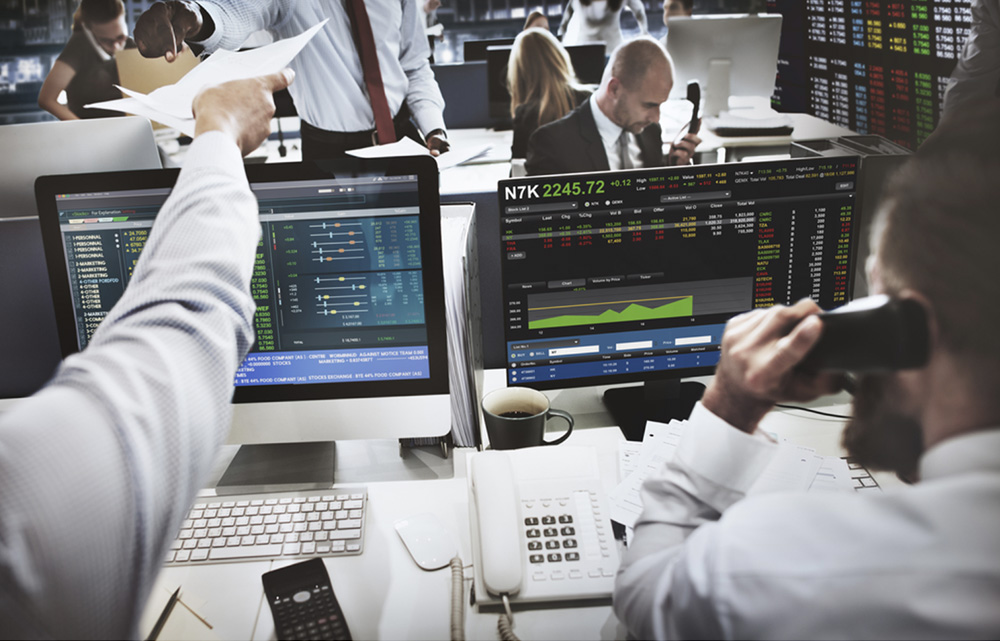 This story begins at Salomon Brothers in the 1980s, where I worked with Bob Huffman in the institutional fixed income sales and trading department. Together, we sold bonds and developed fixed income solutions for institutional clients. To some people this may not sound all that interesting, but we were able to separate ourselves from others by using a relative value investment philosophy.

In 2004, we opened the doors to Relative Value Partners as a way to bring this principle of investing to a wider array of investments. In this short article, we explore the relative value philosophy, how we use it, and what it means for the individuals and institutions that trust RVP to manage their wealth.
It Starts with a Question
While the relative value philosophy can be complex, it comes down to a simple question.

What is the best way to own a given asset, considering every underlying variable that influences that asset's value?"

When looking at the bond market, these underlying variables may include credit quality, maturities, geographic constraints, or the balance sheet strength of the issuing company. For equities, we tend to focus on sector risk/reward, geographical or regime risk, product performance, and growth prospects. We believe that multiple variables define how much something is worth today, and how much it may be worth over the long term.
Relative Value Vs. Absolute Value

The relative value philosophy is in contrast to the absolute value philosophy, which focuses on projected cash flows to define an asset's value and ignores the underlying variables that inform the asset's value relative to competitors. While we certainly see value in future cash flow projections, we believe it is just one variable within a much larger equation.

As an example, consider the process of buying real estate for rental income. To define how much the property is worth today, we need to know more than just future cash flows. We need to know what kind of neighborhood it is in, the condition of the foundation, and the quality of the cabinetry. The more variables we can understand, model, and project, the more likely the price we pay today is favorable. We believe that stock and bond markets should be viewed the same way.
A Moving Target

This investment philosophy and process does not have a finish line. The assets with the highest relative value today may not be the most attractive next year. This could be the result of an individual asset falling out of favor or competing products becoming more attractive. Again, our view of an asset's value is always relative to that of its peer group. Because this process is continuously evolving, we prefer to capture relative value opportunities using liquid, exchange-traded assets.
What This All Means For Clients
We believe that buying assets with the highest relative value will yield superior results for investors over the long run, and our investment track record supports that notion. Each of our investment strategies highlighted below relies on the relative value investment philosophy, and each has generated superior returns for clients during the last decade.*

---
Learn More
If you'd like to learn more about relative value investing or our outlook on the markets in general, we invite you to connect with our team.

---
ABOUT THE AUTHOR: Maury Fertig
Maury Fertig co-founded Relative Value Partners (RVP) in 2004 where he currently serves as the firm's Chief Investment Officer, overseeing all investment strategies and client relationships.

Maury is the author of The Seven Deadly Sins of Investing: How to Conquer your Worst Impulses and Save your Financial Future. He has been quoted extensively in business media such as Barron's, The Wall Street Journal, Bloomberg, Dow Jones, and Investment News and appeared on CNBC, Bloomberg Television and Morningstar.com. Maury also authors a column about income strategies for Forbes.com.

---
Disclosure




Relative Value Partners Group, LLC (RVP) is a registered investment advisor. Prior to July 1, 2015, RVP was known as Relative Value Partners, LLC. The Balanced Account composite contains fully discretionary balanced accounts and for comparison purposes is measured against the Morningstar Allocation 50-70% Equity Index. The Fixed Income composite contains fully discretionary fixed income accounts and for comparison purposes is measured against the Morningstar Intermediate Core Bond Fund Index. The Low Equity Composite contains fully discretionary Low Equity accounts and for comparison purposes is measured against the Morningstar Allocation 30 to 50% Equity Index. The Durable Income Composite contains fully discretionary Durable Income accounts and for comparison purposes is measured against the Barclays US Corporate High Yield Index.
All returns are shown in US dollars and are net of actual fees. The returns shown include the reinvestment of dividends and other earnings. Accounts may own levered closed-end funds or ETFs and may short ETFs. Past performance may not be indicative of future results. Different types of investments involve varying degrees of risk and there can be no assurances that any specific investment will be profitable. Investors may experience a loss.
RVP claims compliance with the Global Investment Performance Standards (GIPS®).
To receive a complete list and description of RVP's composites and/or a presentation that adheres to the GIPS standards, contact Catherine Goel at (847) 513-6300, or write RVP, 1033 Skokie Blvd, Ste 470 Northbrook, IL 60062, or cgoel@rvpllc.com.