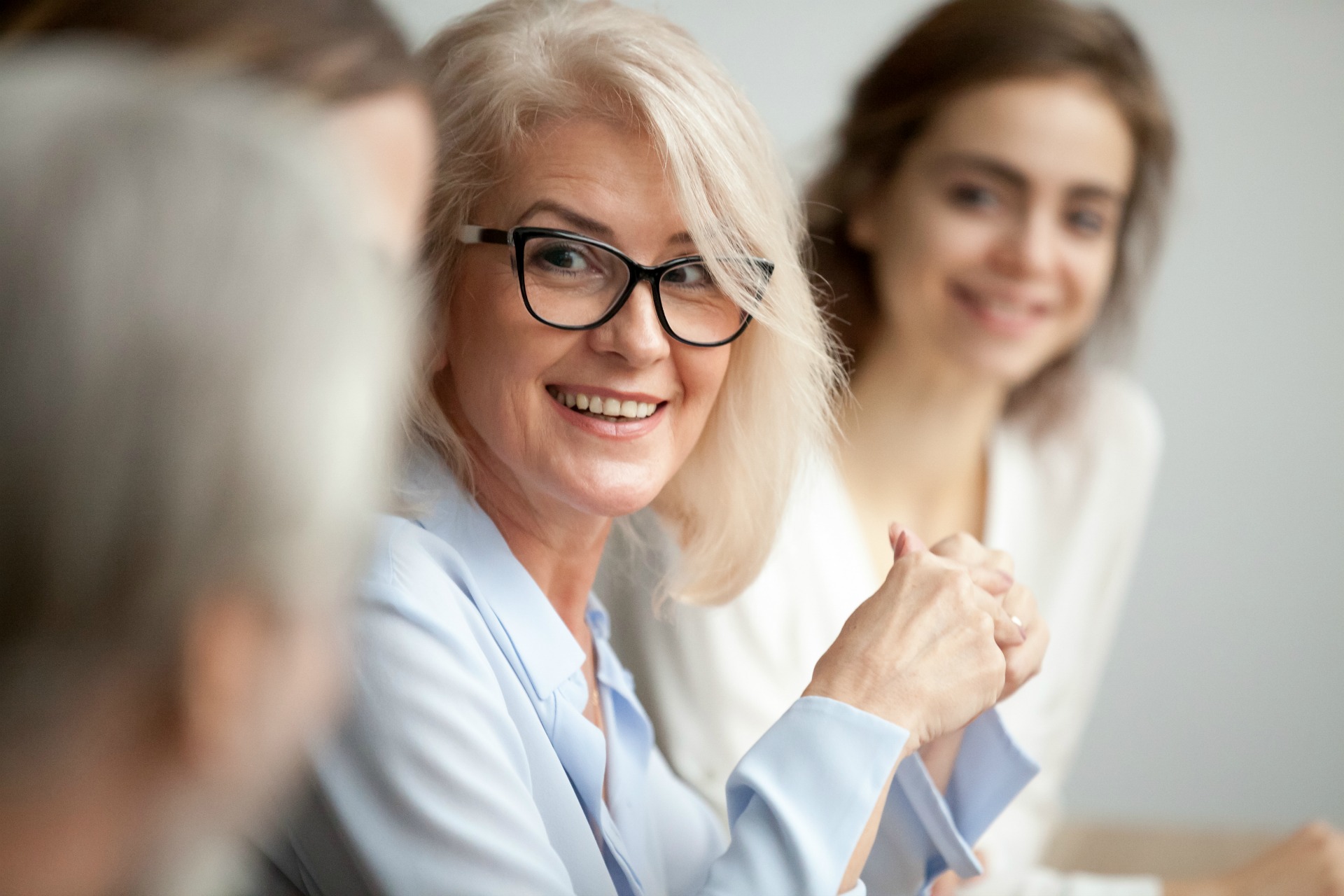 When you're single, you are in control of and responsible for your own financial destiny. For many women, this is liberating. After all, in most marriages, couples argue more about finances and money than any other topic. For others, it can be intimidating. Some divorced or widowed women were in marriages where their spouse managed most or all of the finances, so handling this responsibility can be uncomfortable.
A review of research from over the last six years shows a persistent gender gap in both financial and investment understanding, according to a recent article by FINRA's Investor Education Foundation.[i] FINRA found that across generations, women were less likely than men to report that they were offered financial education. Whether you are widowed, divorced or never married, there's one thing you probably have in common with other single women regarding financial matters: planning for retirement is going to be more challenging for you than for the average single male. Here's why:
(1) Women Live Longer Than Men
In the U.S., male life expectancy is 76 years versus 81 years for women.[ii] While five years may not seem like a lot over a lifetime, it does mean the average woman will need to save more to fund these extra years compared to the average man.
(2) Women Often Have Lower Lifetime Earnings
One cold, hard fact single women face when it comes to retirement is that women, on average, earn 80% of what men do.[iii] This can impact you in several ways, including the fact that after you pay your bills, you have less money available to put towards retirement savings or to set aside to help pay for your kids' (if you have them) college education.
These lower earnings can also impact social security benefits. For example, in 2012, women over 65 received an average of $12,520 in Social Security benefits annually, compared to $16,398 for their male counterparts.2
Another fact to consider is that women often spend fewer years in the workforce across their lifetimes. While single mothers often need to work full-time, married women may work part-time or stay home while their children are young. If they end up widowed or divorced at some point down the road, these women have fewer working years to save for retirement.
(3) Women Typically Have Less Saved for Retirement
In general, women tend to have less in their retirement accounts. Of the 63 million working adult women in the US (age 21 to 64), only 45 percent participate in an employer-sponsored retirement plan. And due at least in part to the gender wage gap (women earn less than men, on average), women who do participate have 50 percent less saved than men.2
Also, certain types of expenses are higher for women, so they have less available to save out of their salaries that are, as noted above, often lower than salaries of their male counterparts. For example, according to research published in 2012 by the US Centers for Medicare & Medicaid Service, adult females (ages 19 to 64) spend 28 percent more on health care and associated costs than their male counterparts ($7,430 vs $5,822 respectively).[iv]
While there are challenges, there are also ways to proactively counteract them and be as financially prepared for retirement as your married friends. Here are our top 7 tips to help you plan and save for your golden years.
Tip #1: Start Sooner than You Think
We're increasingly becoming a society of dual household incomes, which provides couples with a degree of financial flexibility that singles do not have. With a couple, one partner can choose to stay home full- or part-time with children. If the primary wage earner were to become unemployed, the stay-at-home spouse could theoretically go back to work, providing the couple with a built-in safety net. While a married couple also faces financial risk, these risks are often mitigated.
As a single wage earner, you're solely dependent on your own income, so unexpected circumstances like disability or unemployment can pose significant financial risk. It's important to take this narrower margin of error into consideration when it comes to financial planning. Things like building a solid emergency savings account or paying for disability insurance (and, if you have children, life insurance) may hinder your ability to save.
That's why, while everyone needs to save for retirement, it's even more important if you're single. To have a financially secure retirement, you'll want to start thinking about it sooner and make it even more of a priority. Depending on what sort of retirement plan your employer offers, one great place to start is to max out any matching contributions whenever possible.
Tip #2: Get to Know Your Finances Now
Single women who have never been married are accustomed to steering their own financial ships. It's an entirely different story for those who are divorced or widowed, particularly if they didn't previously have an active role in the family finances. Widows whose spouse passes away unexpectedly are often thrust into unfamiliar territory, requiring them to come up to speed quickly and make financial decisions without the necessary skills and confidence to do so.
The number one regret we hear from widows and divorcees is they wish they had been more involved in the family finances. If you are married and are relatively hands-off when it comes to your money, it's a good idea to take on a more active role. It's not only smart to know your financial picture and participate in the decisions, you'll be better prepared if you ever need to manage on your own. Given that women have a longer life expectancy than men and husbands are often older than their wives, this is likely to happen for many women, not just single women.
Tip #3: Avoid the "Lottery" Mentality
Another risk, particularly if you're less familiar with your income, expenses and net worth, is an unrealistic sense of how much money you will need to meet your expenses, for the rest of your life. A grieving widow who is not familiar with the couple's finances may receive a large life insurance payment and see it as a "windfall" instead of recognizing that it may need to last for decades.

Similarly, in a divorce involving high-net-worth clients, a divorcee who is unfamiliar with financial matters may see a larger divorce settlement as an opportunity for increased spending, not as funds that will be needed to support her, potentially for the rest of her life. If your marital estate is worth $10M and $5M is handed to you, it may seem like a windfall, it's important to look at long-term scenarios and forecasts so you have a budget based on reality.
Tip #4: Understand Your Social Security Benefits
Social Security benefits are often complicated for single women, particularly if you're widowed or divorced. Widows are typically entitled to the benefits of their deceased spouse and can start claiming benefits as early as age 60, if needed. There are survivor benefits if she still has minor children, but once the children reach age 18, if she's under age 60, these benefits could stop.
If you're divorced, you can claim benefits based on the earnings record of your ex-spouse, provided you were married at least 10 years. If your former spouse remarries and passes away, both you and his second wife can claim benefits based on his Social Security record.
With Social Security benefits, just like with married couples, it usually makes sense for single women to delay collecting as long as possible (until age 70). However, that decision comes down to your unique situation. For example, if you have reason to believe your life expectancy may be significantly lower than average (perhaps due to your family history or poor personal health), you may want to claim benefits sooner instead of waiting and ending up with only a few years of a higher benefit.
Tip #5: Consider Getting Out of Your Comfort Zone
While everyone is different, in general we find that our female clients tend to be more conservative investors, often less willing to take on risk. On the flip side, they also tend to be more comfortable weathering a year of bad returns without letting it shake them. We often find that men, again in the most general terms, tend to be more comfortable with taking on risk but are also more tempted to tinker in good and bad times.
Given that a woman retiring in her 60s may have a 20- or 25-year life expectancy, she'll need to fund a longer retirement. This may mean a more aggressive investment allocation over the longer term to help ensure she doesn't run out of money. If she tends to be uncomfortable with risk, she may be tempted to invest conservatively and not end up having enough money to last through retirement.
If this sounds like you, one way to approach this is to educate yourself about the risks and benefits of various investment strategies. Another thing you could consider is choosing to delay retirement, working part-time during retirement, or moving somewhere with a lower cost of living. The important point here is the sooner you start looking at various retirement scenarios, the more choices you'll have about investment strategies and shaping your future.
Tip #6: Be Financially Assertive
Again, every person is different, but we sometimes find that women are more hesitant than men to be proactive and ask questions about their finances. It's important to take the initiative when it comes to your retirement planning, figuring out your goals, keeping yourself informed and surrounding yourself with the resources you need to get you where you want to go.
Tip #7: Don't Go It Alone
For those with a life partner, there's always that person's point of view to consider or to bounce ideas off. When you're solely in charge of your financial destiny, it can get lonely at times. A family member or friend may be a good substitute, but since that person isn't a member of your household and doesn't share your finances, it's not quite the same. And, it's not always easy to bare your financial soul to a family member or friend.
As a single person, one of the roles that a professional can fill, whether it's a financial planner, attorney or CPA, is to be that sounding board, to provide input on your financial decisions. Even if you just have an occasional question, it's a good idea to have a go-to person or to have identified a team so you can get the answers you seek.
For single individuals, particularly women, there are key differences when it comes to planning and saving for retirement. By identifying the challenges and addressing them early on, you'll have a greater chance of realizing your retirement goals. Contact us today to learn how to maximize your financial future.
About the Authors
Jeff Fosselman, CPA, CFP®, JD
With more than a decade of experience in the industry, Jeff Fosselman is instrumental in delivering financial planning strategies and counsel to high-net-worth individuals. As Senior Wealth Advisor for Relative Value Partners, Jeff provides comprehensive advisory services in estate planning, income tax planning, cash flows, asset allocation and other financial planning areas.
Catherine Goel, Partner, Chief Operations Officer, and Chief Compliance Officer
Catherine Goel is a Partner and Chief Compliance Officer at Relative Value Partners. Her primary role includes overseeing operations of the firm and compliance with U.S. Securities and Exchange Commission requirements.During her tenure, she has worked in many different capacities at the firm including research, trading, and operations. She moved into the role of Chief Compliance Officer in 2008 and became a partner in 2015.
Disclosure
The information contained in this article is obtained from a variety of sources which are believed though not guaranteed to be accurate. Past performance does not indicate future performance. This article does not represent a specific investment recommendation.
No client or prospective client should assume that the above information serves as the receipt of, or a substitute for, personalized individual advice from Relative Value Partners, LLC which can only be provided through a formal advisory relationship. Clients of the firm who have specific questions should contact their Relative Value Partners counselor. All other inquiries, including a potential advisory relationship with Relative Value Partners, can be directed here.
---
[i] http://www.finra.org/investors/highlights/talking-money-mom-gender-generation-financial-knowledge
[ii] https://www.kff.org/other/state-indicator/life-expectancy-by-gender
[iii] https://www.cnbc.com/2017/01/19/for-women-retirement-can-be-a-serious-challenge.html
[iv] https://www.cms.gov/Research-Statistics-Data-and-Systems/Statistics-Trends-and-Reports/NationalHealthExpendData/Downloads/2012AgeandGenderHighlights.pdf