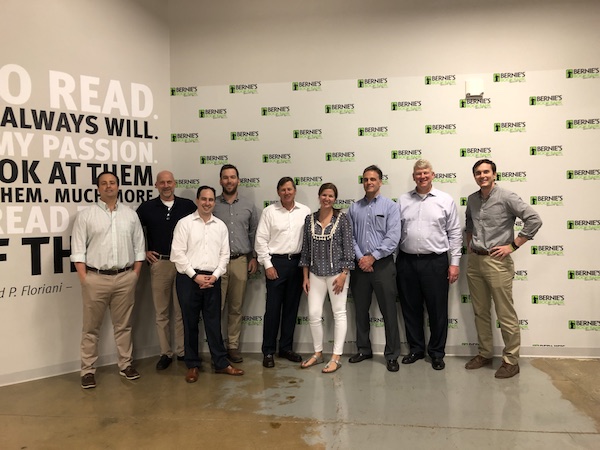 On May 31st, 2018, nine members of our team – Greg Neer, Ernie MacVicar, Jeff Fosselman, JP McCleary, Bob Huffman, Catherine Goel, Doug Crimmins, Dave McGranahan and Pat Kacsur – volunteered to pack book bags at Bernie's Book Bank in Lake Bluff.
Bernie's Book Bank sources, processes and distributes quality new and gently used children's books to significantly increase book ownership among at-risk infants, toddlers and school-age children throughout Chicago. Our team's book bags – complete with four fiction books and two nonfiction books – will be delivered to 4th and 5th graders with limited access to new books.
"At Relative Value Partners, we have a strong commitment to our community. We believe in the power of education and are thankful for the opportunity to give back to an organization that is bettering the lives of at-risk youth." – Catherine Goel, Partner, COO, CCO
As a non-profit organization, Bernie's Book Bank cannot succeed without support. Our commitment to excellence extends into our love of our surrounding community. Thank you to our team members who worked to make a difference. We are proud of you and look forward to identifying more volunteer opportunities for us each quarter.
For More Information
Bernie's Book Bank has a number of opportunities to get involved.
Bernie's accepts
gently used, outgrown and new children books. To learn more about their
upcoming events
or
how to volunteer
please visit their website at,
https://www.berniesbookbank.org/
.