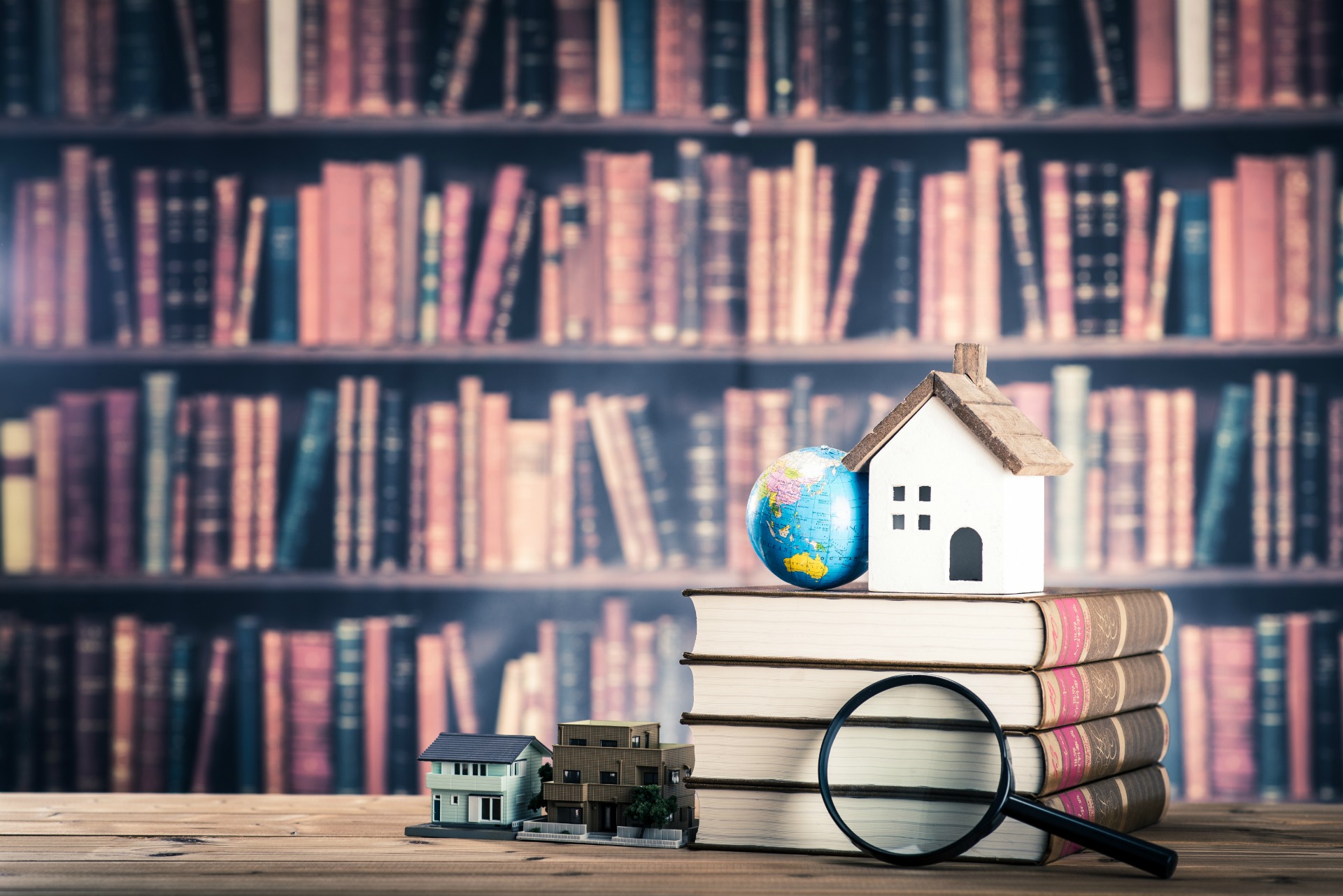 You've suddenly come into money. While it's certainly a good problem to have, what should you do with this windfall? Invest it? Buy something amazing? Pay off debt?
It's particularly important to think through your options and make wise decisions, because, according to the National Endowment for Financial Education, approximately 70% of people who receive an unexpected windfall will have nothing left of it after just a few years.i
Windfalls come in all shapes and sizes. One of the most likely sources is an inheritance, from either parents or grandparents. In some cases, with this type of windfall, the details often remain unknown until after your loved one has passed.
Other windfall sources can include insurance settlements, the sale of a business, an unexpected work bonus or even a casino or lottery win. In this post, you'll find a list of questions you'll want to ask if you are the recipient of a large, lump-sum of money, a few common pitfalls to avoid and other tips to help you if you find yourself in this happy but often stressful situation.
What Exactly Is A Windfall?
One of the first questions to figure out is whether the money you've received is significant relative to your total net worth. A $1 million inheritance may be life altering for one person, while the same amount for someone who's worth is $10 million is, while nice, not nearly as significant.
How do you determine if it truly is a windfall? In general, when the money amounts to 30% to 50% of your total net worth, you'll want to consider it a windfall and read on to discover our top tips and advice. If your windfall amounts to less than that, continue on anyway so you can be ready if it ever happens to you.
As you assess the value of a windfall, you'll want to consider the net amount after any taxes. While an inheritance is not always a taxable event, gambling winnings and legal settlements generally are. You'll want to ensure you set aside enough money to fulfill your tax obligations, keeping in mind that the windfall may push you into a higher tax bracket.ii
For the purposes of our discussion, assume we're talking about windfalls of $1 million or more after taxes. The following are four important questions to ask yourself in deciding what to do with the money.
Do You Have A Sound Financial Plan in Place?
One of the first questions to ask involves the state of your current financial life, and any plans you may already have that you can modify or build on. If you've been working with an advisor, you have someone who can help you determine how this money could impact your current plan. If you don't have a financial plan in place, this windfall is likely to trigger the need for a financial advisor, someone in a fiduciary role who can help guide you based on your goals for this money.
Do You Envision Needing This Money in Your Lifetime?
This is an important question to ask yourself, because, for some people, their net worth prior to the windfall may be enough to cover their anticipated needs. If you anticipate needing the money to live on, a few things to consider are whether you have debts to pay, and other financial goals such as owning a home or paying for college.
For those who don't need to spend the money, estate planning becomes particularly important. If you have an estate plan, you may need to modify it. You'll want to look at maximizing the tax efficiency of your estate, which may include strategies like setting up a trust or gifting money to your children and grandchildren, or to causes you support.
Are You Being Impulsive, or Are You Dragging Your Feet?
Some people know right away how they would like to use at least a portion, if not all, of the money, such as to purchase a second home. It's important to bring these goals to light as you think about spending or investing the money. If you are earmarking money for a specific purpose, you'll want to keep that portion of the windfall relatively liquid in relation to the timing of your plans.
There are a few pitfalls to avoid at this point. Some people avoid planning altogether. Perhaps they are overwhelmed by all of the decisions that need to be made, or they may be overcome with grief in the case of an inheritance. For whatever reason, they just stick the money in the bank or a money market fund and put off taking any action. While there are scenarios where this may make sense for a finite period of time, leaving the money uninvested indefinitely, even if you intend to "to save it for a rainy day" isn't necessarily a good idea; there are better ways to put the money to work for you while you take your time to decide what you want to do with it.
A second pitfall is spending the money in a way that is out of proportion with your overall financial picture. For example, spending the $1 million windfall on a yacht when you already have a multi-million-dollar estate and the means to afford the upkeep may be a sound purchase. However, people sometimes make impulse purchases that are out of line with their overall net worth. If an individual has assets worth $2 million, buying a $1 million yacht makes less sense, because it can create a situation where there's not enough money to maintain and enjoy that purchase.
Another pitfall to avoid is impulsive investing. Perhaps you have visions of the stock market going up and decide you want to throw your entire windfall into the market right away, to make a short-term profit. While you may ultimately decide to take on more risk with the windfall portion of your overall portfolio, you'll want that to be part of a well thought out investment strategy, not a rash decision based on a whim.
What Do You Want to Accomplish?
A windfall can be a life-altering event. It can create new possibilities that didn't previously exist. It's a time to step back, take a deep breath and reflect on your life, your goals and your legacy in a whole new way.
Imagine the possibilities your windfall creates. Do you have charitable inclinations? Do you want to stop working? Early retirement may now be a realistic possibility. Do you want to pay for college for your grandchildren (and their children)? In other words, is there something you really want to do with the money to meet a personal goal or to significantly change your life or the life of others?
Taking this thoughtful approach is the polar opposite of sticking your head in the sand and parking the windfall in the bank —it's facing the world of possibilities head-on. It can be exciting to contemplate and rethink aspects of your life, to dream bigger than you may have before. If life presents you with a windfall, seize the opportunity it presents. And be sure to surround yourself with experienced financial, legal and accounting professionals who can help you realize your plans and make this truly an epic life experience. Contact us to learn more about how a financial advisor can help.
About the Author
Maury Fertig co-founded Relative Value Partners (RVP) in 2004 where he currently serves as the firm's Chief Investment Officer, overseeing all investment strategies and client relationships.
Maury is the author of The Seven Deadly Sins of Investing: How to Conquer your Worst Impulses and Save your Financial Future. He has been quoted extensively in business media such as Barron's, The Wall Street Journal, Bloomberg, Dow Jones and Investment News and appeared on CNBC, Bloomberg Television and Morningstar.com. Maury also authors a column about income strategies for Forbes.com.
Disclosure
The information contained in this article is obtained from a variety of sources which are believed though not guaranteed to be accurate. Past performance does not indicate future performance. This article does not represent a specific investment recommendation.
No client or prospective client should assume that the above information serves as the receipt of, or a substitute for, personalized individual advice from Relative Value Partners, LLC which can only be provided through a formal advisory relationship. Clients of the firm who have specific questions should contact their Relative Value Partners counselor. All other inquiries, including a potential advisory relationship with Relative Value Partners, can be directed here.
---
i https://www.forbes.com/sites/forbesfinancecouncil/2017/05/25/twelve-smart-ways-to-invest-an-unexpected-windfall/#37801b206d5a
ii https://money.usnews.com/investing/investing-101/articles/2017-10-16/5-ways-to-invest-a-financial-windfall