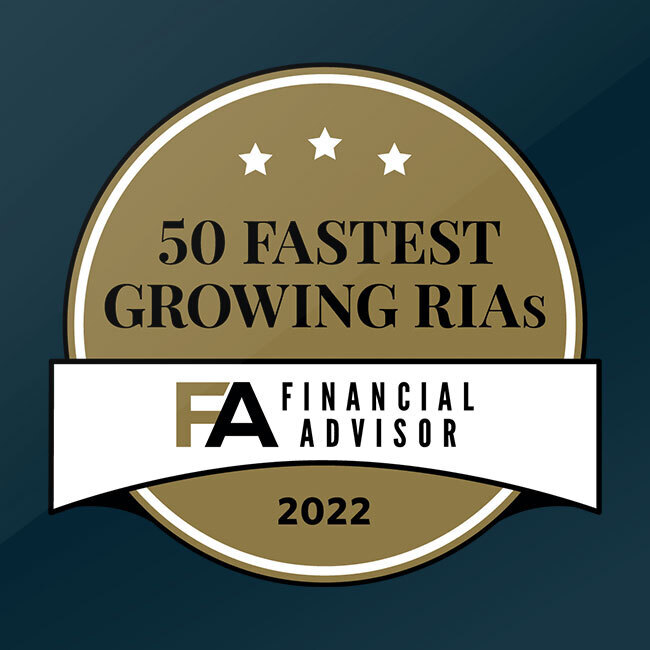 Northbrook, IL — Relative Value Partners Group, LLC ("RVP"), a comprehensive wealth management firm based in Northbrook, Illinois, has been ranked as one of the "Top 50 Fastest Growing Firms" by Financial Advisor Magazine. The rankings are calculated based on a range of criteria, including growth in total assets under management (AUM) between December 31, 2020 and December 31, 2021. RVP's $2.3 billion in AUM and 45.2% growth in assets earned the firm a place on the list.
"Since its inception in 2004, RVP has evolved from an investment management firm to a comprehensive wealth management firm," says Maury Fertig, RVP CIO and Co-Founder. "Our holistic approach to wealth management for high-net-worth clients has been a key driver of AUM growth, and this recognition is proof that our evolution as a firm continues to be a success."
To earn a place among Financial Advisor's Top 50 Fastest Growing Firms, over 50 data points were evaluated for each firm that met the requirements for consideration. The ranking methodology is based on 2021 year-end discretionary and non-discretionary assets under management, percentage of growth in assets from 2020-2021, assets per client, percentage of growth in assets per client and percentage change in number of clients. To be eligible, advisory firms must be registered investment advisors, file their own ADV statement with the SEC, and provide financial planning and related services to individual clients.
RVP's growth in the past year has also included the addition of industry veteran Rebecca Deaton and her six-person team. Deaton was a pivotal addition to the RVP team as the firm seeks to grow its wealth management and planning capabilities. "Rebecca and her team were instrumental to our success last year, and they will play a major role in driving growth for years to come," says Robert Huffman III, RVP CEO and Co-Founder.
FA Magazine created this award and Relative Value Partners, LLC ("RVP") does not pay a fee to FA Magazine in exchange for inclusion or use of the above ranking. RVP did pay a fee to Charter Financial Publishing Network, Inc for use of the award logo. To see important disclosures around this award, please visit this page of our website.

ABOUT RELATIVE VALUE PARTNERS GROUP, LLC
Relative Value Partners Group, LLC is a comprehensive wealth management firm serving high net worth individuals, families and institutions. Tracing its roots back to 2004 and based in Northbrook, Illinois, the firm provides a range of services spanning multiple investment strategies, financial planning, estate planning, tax planning and more. For more information about RVP, please visit https://rvpllc.com/